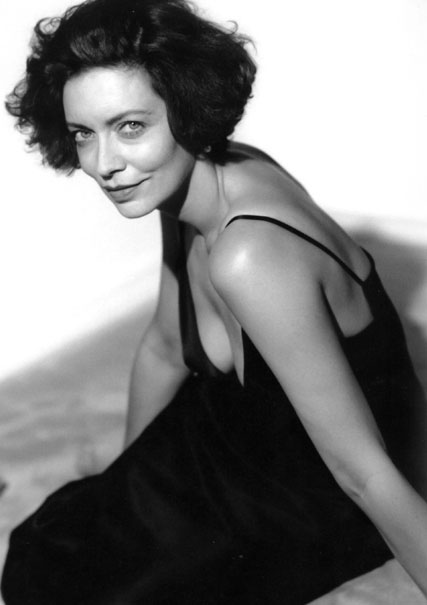 Victoria Foyt
Victoria Foyt is an author and filmmaker. Her debut novel, The Virtual Life of Lexie Diamond, released in '07 by HarperCollins, is a Young Adult coming-of-age mystery thriller, which was recommended by the Center for Children's Books. The sequel, Lexie Diamond & The World's Greatest Virtual Romance, is soon to be released.
Revealing Eden, a post-apocalyptic romance adventure novel, received the Humanitarian Eric Hoffer Young Adult Award in 2012, and Books & Authors' Young Adult Fantasy Award, along with numerous stellar reviews including The Midwest Book Review and The San Francisco Book Review, which wrote, "Victoria Foyt creates an original and thought-provoking concept of the future Earth and those who inhabit it. Once I started reading, I wasn't able to stop, drawn into the story by the mysteries surrounding the characters. Eden's character—not without flaws—embodies a girl's wish to be seen and loved for who she really is."
Valentine to Faith received the Reader Views Literary Award – 2021 Gold Medal in the Romance category, and the Readers' Favorite Silver Medal. From The Midwest Book Review's five-star review: "Women who look for stories of romance, magical realism, and family connections will find Valentine to Faith a thought-provoking journey, indeed."
Currently, Victoria is at work on a novel based on the popular cult film, Deja Vu (1997), in which she starred along with Stephen Dillane and which she co-wrote with director Henry Jaglom. The New York Times review called the film: "A contemporary version of a 1940's supernatural romance, Deja Vu is a movie whose insights into tenacious grown-up longing are a lot more penetrating than many of us would like to admit!"
Victoria also co-wrote and starred in the critically acclaimed feature films, Going Shopping (2005), Last Summer in the Hamptons (1995) and Babyfever (1994). In 2020, she appeared in the social media thriller, Jane, starring Madelaine Petsch and Chloe Bailey.
She co-wrote Festival in Cannes (2001) and also had written articles for O At Home, Harper's Bazaar, Film & Video and The Huffington Post. AFI's Directing Workshop for Women awarded her a place in its coveted program, which resulted in her directorial debut of the critically acclaimed short film, The Sweet Spot, which Variety critic Scott Foundas called, "a deliciously funny satire."
Victoria has appeared on Good Morning America, Entertainment Tonight, E! Entertainment, HBO, CNN-TV, Showbiz Today, ABC Radio, Turner TV Entertainment Report, TNT Rough Cuts, and Westwood One Radio. She has also been featured in Vogue Magazine, Elle Magazine, Movieline, Venice Magazine, Avenue Magazine, Night Magazine, Moviemaker Magazine, The Los Angeles Times, The San Francisco Chronicle, La Opinion, Miami New Times, Dramalogue, and Backstage West, among other publications. Her films have played around the world, including major film festivals at Toronto, Jerusalem, London, Miami, New York and Los Angeles.
After receiving a B.A. in Spanish and French with a double minor in German and business, Victoria studied theater at the Neighborhood Playhouse in New York and the Beverly Hills Playhouse in Los Angeles. An avid fiction reader, she counts Don Quixote and Gone with the Wind among her favorite books. She enjoys hearing from readers!